Which is the best web host for you? How do you know what is good? In this article, we will help you choose the right web hostel for your needs. We'll open the hood of our web hotels for you and help you understand which features are important to you. This article is aimed at those who do not have extensive previous experience with web hosting.
What is a web host?
Web hosting is a service package that includes the technology required to maintain a website and email. The service is implemented in such a way that the service provider has a powerful server or set of servers, from which smaller virtual partitions are distributed to several different customers. A web host is therefore a good solution for small and sometimes even medium-sized websites. If your pages are huge and require a lot of power, you should look at other options such as our WP VPS.
A standard webhosting service includes the following features:
A web server, the technology that makes pages appear correctly on the web.
An email server and a certain number of mailboxes.
A storage space that is shared with your email and website.
A database server that can be used in conjunction with, for example, a website.
A control panel where all the features mentioned above can be edited.
Depending on the service provider, the features vary.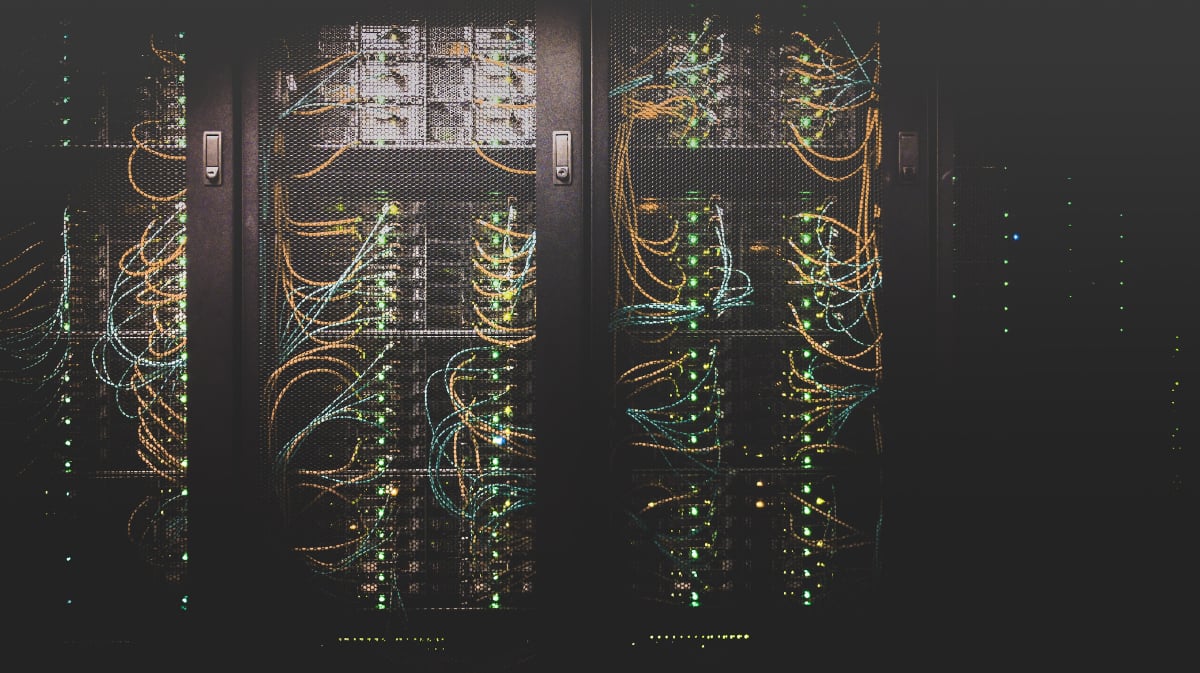 How to choose the best web host?
There is no "best web host" but "superiority" is determined by the needs of each customer. It is therefore false to claim that someone has, for example, "the best web hotel in Finland". The claim is too broad and more critical thought should be given to how superiority is measured. It is important to be able to choose the right web hosting service for your specific needs. In this article, we list 6 tips on how to choose the right service for you.
1. Free or paid SSL certificate
Do not choose a web host that does not offer a free SSL certificate. Today, there is no longer any reason to maintain pages that do not work with the encrypted address "https://". However, some Finnish service providers still offer a service where the SSL certificate is a paid add-on. However, service providers can use the free Lets Encrypt certification service, so there is no reason to charge the customer.
2. Choose a web hotel that is as physically close to your customers as possible
The closer the webhosting server is to you and your customers, the faster the pages will load. So it's a good idea to choose a Finnish web host for your Finnish website. When you choose a Finnish service provider, you can be sure that your data will be kept within Finnish borders. It may also be that it is in your company's values to support domestic entrepreneurship!
3. Don't pay unnecessarily for storage you don't use
A small company websites on our servers takes on average 200-500Mb. A page with a lot of images can be up to 1-2Gb in size. If you use webhosting email a lot, please note that attachments can take up a lot of space in the long run. It is therefore a good idea to empty your email inbox from time to time. If email is a really important part of your business, we also recommend you read this article comparing email solutions.
If your pages are small and you only use email to communicate a few times a day or even a week, you won't need several tens of gigabytes of storage. For example, 2Gb is already quite sufficient for your use. So it's not a good idea to pay unnecessarily for a large amount of storage.
4. Server functionality
Does your service provider have a page where you can check that the servers are up and running? It's nice to showcase services that work well, so there's no reason why a service provider shouldn't have a "good service". "Uptime" page displayed. See for example our uptime page.
It's also a good idea to set up your own uptime monitoring, for example with Uptime Robot, and monitor how well your pages are staying up.
If your site keeps crashing, it could be a sign that your provider is overclocking their service capacity in the hope of better margins.
5. Customer service comes first
When you are buying a new service for yourself and have no previous experience with webhotels, it is essential to have professional customer service. Good customer service will help you with problems quickly and guide you so that you can deal with the service yourself in the future. Before making a purchase decision, it can be a good idea to send an email to the service provider asking for your thoughts and doubts about the service.
6. Choose the right service for your site
Is your website perhaps a WordPress website? If so, it may be a good idea to choose a WordPress-optimised website. Platform-optimised web hosting is generally a solution that makes your everyday life easier, as these services have added handy features to the web hosting control panel for platform management. For example, our website is WordPress optimised and includes a comprehensive set of features for managing WordPress. You can even install a new page with a single click or clone existing pages into a test platform and move them to live mode when testing is complete.
WordPress-optimised web hotels are also generally faster specifically for WordPress homepages. On the service level, minor tweaks have been made to make pages load more easily and work better.
When it doesn't work, change!
You cannot know everything in advance about the performance of a particular web hotel. If your service provider has a right of withdrawal in their service, please try the service. If you're not happy, move on to the next one. Don't start with a one-year contract right away, start with one month and get to know the service. Your service provider may promise you the moon, but when you set up your webhosting service, you may find that something really essential is missing or works differently than you had hoped.
At some point, you may encounter the problem that your pages suddenly start to slow down. It could be that the provider has increased the number of clients on that server, but not the capacity. This causes congestion and slows down the pages. Ask your service provider for help to fix the problem. If the problem cannot be fixed, change your service provider. Your new provider will be happy to help you with the transfer if you don't know how to do it yourself.