40% of website visitors will leave if a website takes more than three seconds to Loading speed. 73% of mobile internet users say they have encountered a website that loads too slowly. More and more network users today are impatient. This is why it is very important that your website loads as quickly as possible. A website that is too slow will lead to a loss of potential customers.
Find out the Loading speed your website for free
There are several handy tools on the web that you can use to measure website load speeds for free. Most tools also provide very detailed information on what is slowing down the page load. Here are two good tools that I generally use to optimise my website loading speeds. The test results below are Tuonetti-results from the page. The tests are run on the server that is physically closest to the server we use.
GOOD TO REMEMBER! Don't be blinded by the school grades given by the tools. What matters is the actual Loading speed. For example, if you use Cloudflare CDN on your website, your school grades are bound to drop. However, the charging rate itself does not necessarily decrease, but on the contrary increases. Any download speeds of less than three seconds are very good!
GTmetrix
GTMetrix is certainly the most used and most popular service for measuring the download speed of web pages. It provides very detailed information on what may be slowing down your website.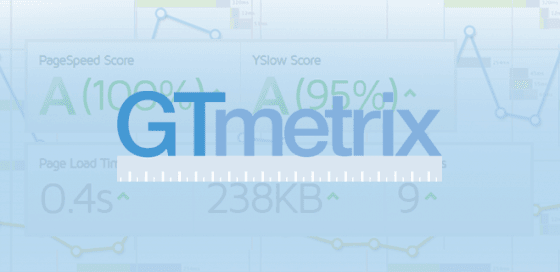 Pingdom Tools
Pingdom Tools provides a little less information than GTmetrix, but they have servers in a few other places, so you can test how your page loads in different countries.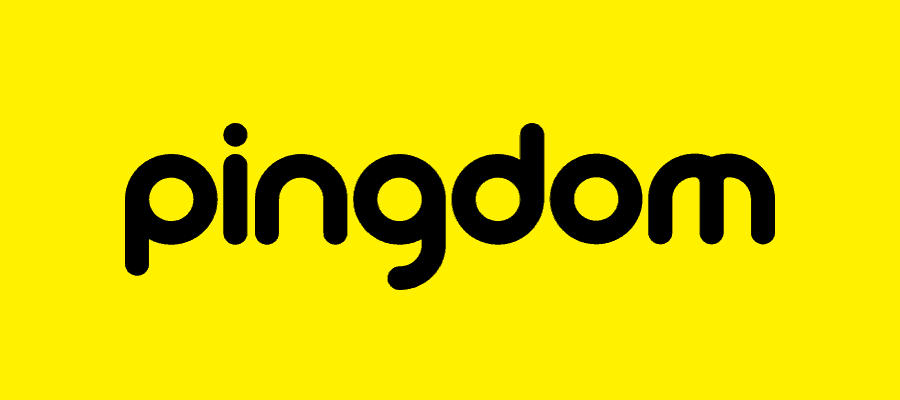 What things affect the loading speed of web pages?
You should always choose the fastest and most compatible server for your website. Choose your provider based on location and features. If your target audience is in the European region, choose your server in Europe. A fast server starts loading the website for the customer as quickly as possible. Overcrowded web hostingare the most common cause of slow websites.
Choose a super-fast web hosting to host your website!
Make your website lightweight.
Don't fill your pages with big images, large objects or fancy animations. Your website should serve the customer and provide all the information they need as quickly as possible. However, simple pages can also look good. Prefer ready-made web templates that are already optimised to work quickly. For example, WordPress provides a good platform for fast and modern websites.

Five tips to boost your website's loading speed!
1. Use the cache on your website.
The cache acts as a faster memory from which web pages are loaded. The cache includes the server's cache and the client's browser cache. If a customer has visited your website before, the entire content of your website will no longer be loaded from your server, but part of it will be loaded from the customer's browser cache. In this case, the download time is significantly faster than the first download. The first download is very much affected by the server's cache. Different providers offer different caching solutions. If you use WordPress, there are several different add-ons to handle cache optimisation. For example, I recommend you check out the following add-ons:
2. Reduce the number of HTTP requests.
Around 80% of a web page takes time to load the different parts of the page. Different parts are loaded with different HTTP requests. The more elements you have on your website, the more HTTP requests will be generated, which will also increase the page load time. A good cache manager can link different elements together and make them load quickly. For example, the WP Rocket WordPress plugin combines CSS style files and JS files together.

3. Optimise the quality of your photos.
When adding images to your site, first make sure that the images are as small as possible. Large images take a long time to upload, so avoid adding large images to your website. A good rule of thumb for saving images: use the PNG file format when saving images with slightly different colours and clear patterns, such as a logo. Use the JPEG file format when saving photos and other colourful artwork. You can also download a WordPress add-on that optimises your images for you. Image optimization plugins for WordPress:
4. Use a content distribution network.
With a Content Delivery Network (CDN), you decentralise the material you want to download from your website to a proxy server, where the customer can download the information from your website more quickly. The content distribution network is particularly useful when your website is visited by people from all over the world. For example, content distribution networks offer:
Read our guide on how to get Cloudflare for free!
5. Take advantage of external services.
For example, maintaining videos on your own server is nowadays quite unprofitable. Videos are large in file size and consume a huge amount of your web server bandwidth when downloaded. In the worst case, the video doesn't even load properly for the customer, and the customer leaves because of a bad experience. Rather, upload your videos to YouTube or Vimeeo, where you can embed them on your website.
Summary - Website Loading speed
The Loading speed web pages affects the overall user-friendliness of the web pages and thus the conversion rate. When websites work well, users like to visit them more. So take some time to go through the 5 points mentioned earlier, and you're sure to get significantly better results from your website!
Did you know that a fast website also has a positive impact on your website's ranking in Google search results? Google uses the loading speed of your website as one of the determining factors in its search results.