WordPress Search Engine Optimization (SEO) is an important part of building a website. Many WordPress search engine optimization guides are too technical and not suitable for beginners. I decided to write a complete beginner's guide on how to do WordPress search engine optimization correctly and easily.
Luckily for you, you've chosen WordPress as the platform for your website, because WordPress search engine optimisation is really beginner-friendly and doesn't require a huge amount of technical know-how. Basic Finnish common sense and guts provide the necessary foundation for good WordPress search engine optimization. In this article, I will go through the different steps of what you need to consider when doing SEO.
What is search engine optimisation?
Search engine optimisation, known worldwide as: "SEO". SEO stands for Search Engine Optimization. Search engine optimisation aims to increase the ranking of websites in search engine results. The aim is to get more visibility and therefore more potential customers.
WordPress search engine optimization in brief
WordPress search engine optimization is, at its simplest, the production of informative content. The content of your website should be relevant to the questions and interests of your visitors. If people are not interested in your content, your page will not rank high in search engine results. Interesting and informative content will, over time, move your site up in the search results. However, there are several different ways in which you can increase your website's ranking in search engines. In this guide we will go through the whole search engine optimisation process point by point.
WordPress's own tools
WordPress is already very search engine optimised out of the box, with lots of built-in features that users may not even see. For example, WordPress sends a message to search engines when you publish something new on your site.
Before you start, I recommend you take a look at Google's own introduction page on how the Google search engine works. (The introduction page is quite nice, by the way)
---
Search engine optimisation guide for beginners
"Step-by-Step" style beginner's guide on how to do WordPress search engine optimization. Start by logging in to the admin panel of your WordPress website.(site-address.fi/wp-admin)
#1 - WordPress custom settings
Search visibility
To start with, we'll make a few changes to WordPress' own settings that are easily overlooked. First, check whether you allow scanning of search engine robots' home pages by going to Settings → Reading → Search engine visibility. Check that you do NOT have a box checked. This setting tells search engines that you do not want your website to be listed in search engine results. During the development phase of the site, this setting may be turned on, but I recommend that you remind yourself to turn it back on at the time of publication. The signatory may have forgotten this at some point. Oops...
Address structure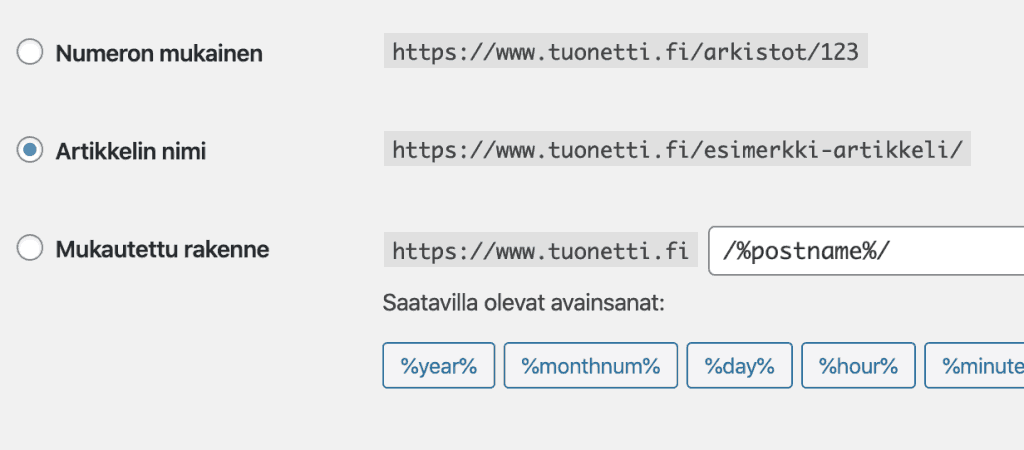 Next, we want to change the link structure of your website so that the links on your site look readable. The link alone should tell the visitor what the page is about. Easy-to-read links are also easier for search engines to process. To change the link structure in WordPress go to: settings → Address structure. Select"Article title". This way, all links to pages and articles on your site are short and elegant.

#2 - Google Search Console
Google Search Console is every SEO expert's favourite tool. It allows you to explore what content Google's search engine sees on your site. With this tool, you can also see how your site is performing in search results for all different search terms and keywords. Google Search Engine will also let you know if something on your site is blocking your homepage from being indexed.
Indexing means finding and adding new or updated pages to Google's databases (Google indexes my site). One of Google's crawlers sends a page request, i.e. crawls the page. The terms 'indexing' and 'adding to a directory' are often used synonymously, but they are separate, albeit related, operations.
In the Google Search Console dashboard, you can more accurately track which search terms people use to find your website and how many times your site has appeared in Google search results. At the same time, you can see how your site has grown over time through various reports.
This tool will not only significantly help you to optimise your website for search engines, but also help you to monitor the performance of your website. Google Search Console will also notify you of serious security breaches!
Read the guide on how to get started with Google Search Console!
#3 - SSL encryption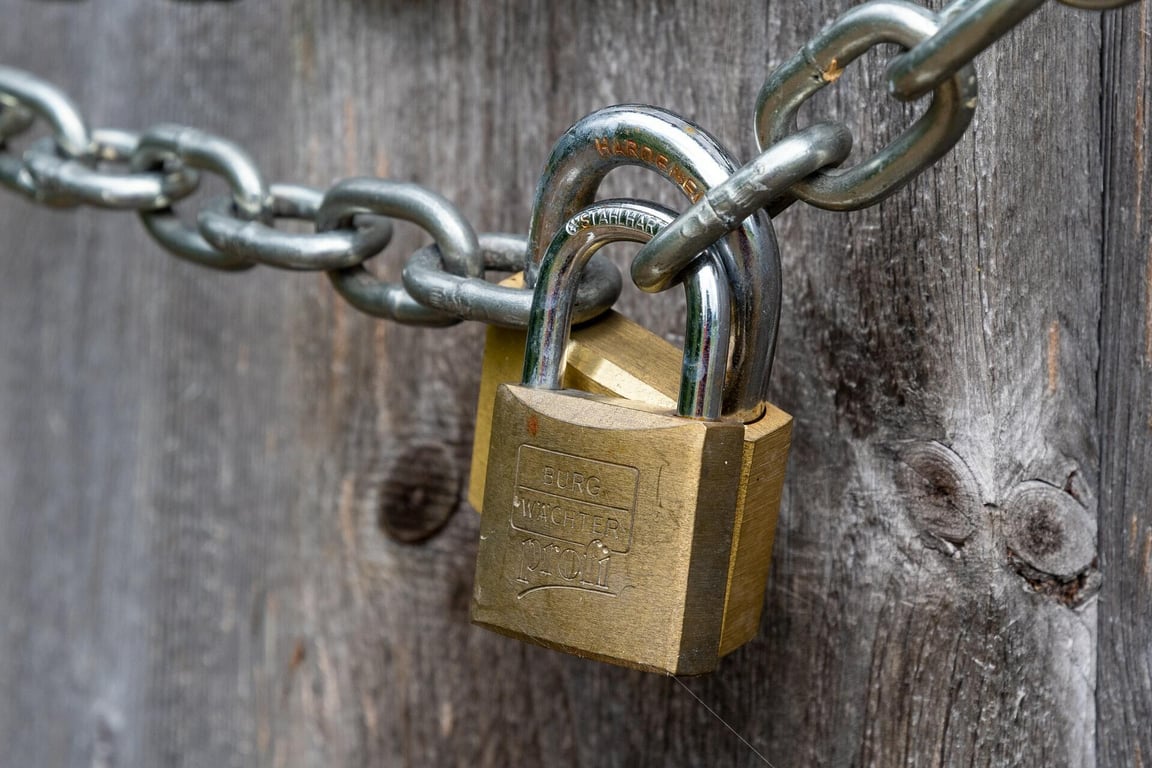 Data security should never be neglected, but now there is another good reason to improve your security: search engine optimisation. By enabling SSL encryption for your website, you improve your site's chances of ranking well in Google search results. Google wants to encourage all website owners to use SSL security on all their sites. The incentive is, of course, a better ranking in search results. More and more web hosting providers offer a free SSL certificate for this purpose.
Test if SSL encryption works on your website by adding"https://" in front of your website URL. (for example https://www.diynetti.fi/) If the page opens without errors and you see a lock icon in the address bar, you have a valid SSL certificate. If the site doesn't load or you get a nasty-looking error page, please contact your provider.
You can also facilitate the implementation of an "HTTPS://" address by downloading a WordPress add-on called"Really Simple SSL". This add-on will help you replace previous non-encrypted links with new SSL-encrypted links. This way, your website will not be confused between HTTP and HTTPS URLs.
Read also our HTTP vs HTTPS article on this topic!
WordPress security
If your website is compromised or infected with a virus, Google may add your website to the so-called "spam" list. Blacklisted. If your page is blacklisted, it will no longer be found in Google search results. It is therefore important that you take care of the security and overall safety of your website. You don't want to lose your hard-earned rankings in Google search results just because some random hacker manages to get into your website.
The least you can do is choose a secure web hostingservice with antivirus protection from your provider. As the administrator of your website, you should also keep all WordPress plugins up to date. It is also clear that the WordPress site administrator's account should be well protected. So use a strong password! I recommend using a password manager so you don't have to remember long and difficult passwords yourself. Read our article on password attackers.
#4 - Accessories
There are many options and competition for features is fierce, so no option is bad. However, I only actively use two different add-ons myself, so I'll explain them in a bit more detail. I always choose one of these two SEO add-ons depending on the situation. I will also explain the criteria I use to choose between them.
The purpose of the SEO plugin is to provide useful features and automation that make it easier to perform search engine optimization for WordPress websites. SEO plugins alone are not enough to achieve optimal results, but provide a lot of useful tips and tools to achieve the best results. The plugins themselves tell you a lot of WordPress search engine optimization tips that are worth following.
The SEO plugin is mainly used to edit the texts that appear in search engine results. These texts are better known by the terms meta description and (meta) header. For example, if you search for anything on Google, you will see a title, a link and a short description for each result in the search results. This information can be easily customised using the SEO plugin. SEO plugins often also create a sitemap, which helps search engine robots to find all the different pages and articles on a WordPress site more easily.
Yoast SEO
Yoast is currently the most popular WordPress search engine optimization plugin. It has been installed more than 5 million times, and not in vain. Yoast offers everything you could possibly need. You can edit the titles of the different pages and the meta description directly from the page and article editors. The strength of Yoast is that it works with many different page builders such as: Elementor, Divi and Oxygen Builder. The weakness of Yoast SEO is its Premium package. If you want to get the most out of Yoast SEO, you'll have to buy their premium version. I use Yoast myself when I create a website for a client who wants to continue to maintain the website after the handover. Yoast is better known and slightly better supported than competitors.
Rank Math
Rank Math is a relatively new add-on, but it beats every other SEO add-on in that all of its features are free. For example, all the features of the Premium version of Yoast SEO are available for free on Rank Math. The weakness of Rank Math is that it does not read the content of all page builders and thus gives you incorrect SEO hints. This is not a problem if you are a little more experienced in search engine optimisation. But if you're a complete beginner, I recommend trying Yoast first and then possibly moving on to Rank Math. Besides, Rank Math supports switching settings from Yoast, but Yoast does not support switching from Rank Math.
#5 - Writing content
This is the most important point of all for search engine optimisation. Google's search engine robot has really evolved and it's almost impossible to cheat it nowadays. In the worst case, jamming a search engine will lead to sanctions, which could result in your page disappearing from the search results altogether. So take the time to think carefully about what you want your website to achieve.
The best tip I've got is to write content that benefits other people. Don't just sell and advertise. No one will bother to visit such sites, and your site will never rank very high in the search results. Also try to hook people with the title and description.
If you are using Yoast SEO or another SEO plugin then you can easily edit the metadata of each page by scrolling down in the edit window of the article or page. This allows you to customise the title and description that will later appear in Google search results. The SEO plugins also provide lots of tips to help you improve the search engine optimisation of your page or article. However, don't always aim for the full 100% recommended by these add-ons, but aim for your article or page content to be of real quality.
H1, H2, H3 and H4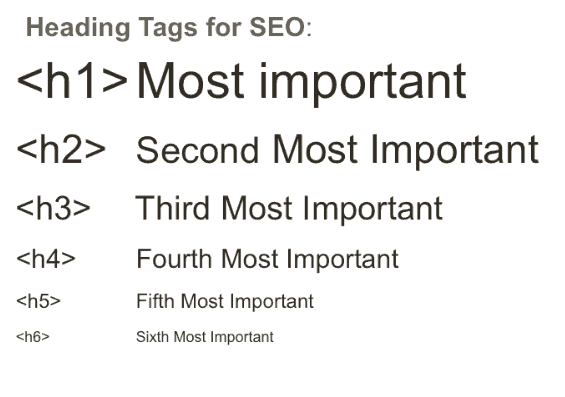 Headlines and subheadings are a very important part of writing a good article. Your page should have one main heading using the H1 tag and several subheadings using the H2 tag. If you can make it easier to read the text by using H3 and H4 tags, use them too. These headline tags make it easier for people and search engines to read the text.
Use of media on WordPress pages
Use photos and videos sparingly, but don't leave them unused either. Each page should contain an article image. This is set in WordPress from the right sidebar when editing an article. The article image will be displayed when you share the page on various social media services and instant messengers. A good picture and title will entice people to open your page!
#6 - Internal links
The different pages and articles on your website as a whole have their own weight (page authority) in search results. One factor that determines this value is the number of links and the quality of the links. Internal links to different pages and articles add to this value. At the same time, internal links will keep readers on your website for longer and increase your ranking in search results.
#7 - Categories and keywords
WordPress itself supports the division of articles into categories. You can also assign keywords to articles. Categories and keywords make it easier for users and search engine robots to better understand the structure of your site. However, there are a few rules of thumb on how to use categories and keywords correctly.
Thecategories are intended to define larger groups. For example, if you were starting a food blog, your categories could be "breakfast", "lunch", "dinner" and "dessert".
Keywords , or tags, describe the topics in more detail. For example, if you had several porridge recipes, you could set the word "porridge" as one of the keywords. This way, all porridge recipes would be found under the same keyword.
#8 - WordPress page Loading speed
40% of website visitors will leave if a webpage takes longer than three seconds to Loading speed. 73% of mobile internet users say they have encountered a webpage that loads too slowly. More and more network users today are impatient. This is why it is very important that your website loads as quickly as possible. A website that is too slow will lead to a loss of potential customers.
Google uses the download speed of a website as one of the criteria for ranking in search results. So optimising the loading speed of your website is nowadays a part of WordPress search engine optimisation. Below is a short list of things you can do to speed up the loading speed of your website without too much effort.
We can provide you with a super-fast web hostingoptimised for WordPress at a low price.
Image optimisation
Photographs are generally the biggest bandwidth hog on websites. It is therefore worth reducing the size of these images without compromising their quality. There are several different WordPress plugins for this. Free and certainly the most popular is Smush Image Compression and Optimization. Download the add-on, activate it and go to the add-on control panel. You can select "Bulk Smush" to optimise all existing images. Also change the settings so that all new images you add are pre-optimised
PNG vs JPG
In short: If you need a transparent background, use the .PNG file format. If you are uploading photos, use the .JPG file format. The .JPG file format uses much less space, but the quality of the images is not pixel-perfect. Photos on the web don't have to be pixel-perfect, because sharp photos take up a lot of space and bulky photos slow down your pages.
Note! Don't upload images that are too big. You should already have the images resized to a resolution closer to the size at which they will be displayed on your website.
Other useful tips
Keywords or keywords (Keywords)
When you search for something on Google, what you type in the search box is your keyword. When you're doing search engine optimisation, you want your writing to match these keywords as closely as possible. The example below should help you to understand what you are looking for and why planning your keywords in advance is very important.
Examining keywords in advance
In order for you to know what people are searching for in Google's search engine, you need to put yourself in your customer's shoes. Think carefully about all the possible terms your customers should use to find your page in a search engine.
Example:
You are a restaurant entrepreneur in Tampere. You specialise in Asian cuisine. Your page should be found in a few different ways. A broader search term would be "ravintola tampere". Another more specific search term would be "asian restaurant tampere". Try to include these search terms several times in the text of your page. However, don't put them where they don't work naturally.
Where can I find the right keywords for me?
Google offers a great free service for this called Keyword Planner. It allows you to identify all the possible keywords that could work on your website. Collect around 5 keywords and focus on developing them initially. Once you've written content containing these keywords, you can start tracking your search rankings using Google Search Console. Remember that it takes time to rise in the search results and can take several months to get your website closer to the desired ranking.
Summary
WordPress search engine optimisation at a basic level is very simple and with a little effort you can create a good foundation for your website. Google's search robot is constantly evolving and can appreciate a well-designed website in the same way as any real website user. All in all, good, quality content will drive more traffic to your website in the long run than any other search engine.
If all this seems too much trouble and you want results easily, contact us. Also check out our SEO service.